Global strength built on local leadership
Global reach,
local knowledge
NAI Global is the largest, most powerful global network of owner-operated commercial real estate firms actively managed to deliver seamless, exceptional performance to corporate real estate clients with local, regional or global needs.
Successfully serving the needs of domestic and multinational corporations of all sizes for over 30 years, NAI understands that cost savings and resource conservation, together with helping clients capitalize on opportunities, are among the greatest benefits we can deliver. Given our global resources and reach, we can help you advance your business in ways and locations you may not have considered.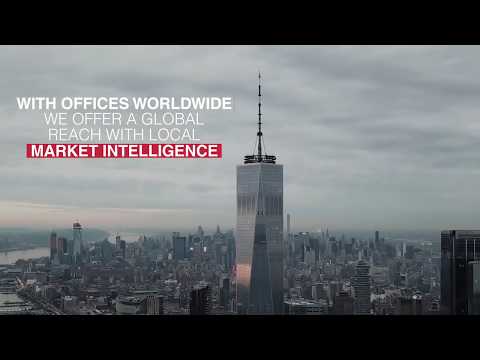 Let the World's Most Powerful CRE Network Help You Succeed
NAI Global is the single largest, most powerful global network of owner-operated commercial real estate brokerage firms, all actively managed to perform for you and your clients.
We Are
6,700 Local-Market Leaders
375 Local Offices
380 Million SF Under Management
Put the power of NAI Global to work for your career.
Join an NAI Global Member firm. And take the lead.

After a successful 20-year career at CBRE, I was ready for my next challenge and was afforded a wonderful opportunity to join NAI Houston as EVP & COO. As a privately-held partnership, part of NAI Houston's success is due to the firm's access to a formidable platform through the NAI Global network. Since leaving the corporate-setting of a Fortune 500 company, I have come to realize what a partnership environment offers while providing the flexibility to truly be more entrepreneurial and allowing us the creativity to better serve our clients.
Elke S. Laughlin, EVP & COO
NAI Houston
Houston, TX
The thing that I've been most impressed with has been the best practices and the sharing of information and resources between the different firms. I've had the opportunity to do several NAI assignments in different markets all over the country now and I feel very comfortable that if I landed in Chicago, I could walk into NAI Hiffman's office, or if I landed in Tampa I could go to NAI Tampa Bay and feel as if I had a branch office there. It's that type of camaraderie and that type of a family feeling.
Doug McCullough
NAI Chase Commercial
Huntsville, AL
NAI makes you bigger than you are in your local market. You're able to see and understand the global economy that we all compete in, and you have the resources to basically go after any deal. You're not limited to your small local deals, like you would be if you didn't have an affiliation. The sky's the limit. We've sent deals to Denver, Colorado. We've sent deals to China. We've sent deals to our neighbors in Raleigh and Charlotte.
Robert V. Perkins, CCIM , President
NAI Piedmont Triad
Greensboro, NC
The biggest advantage of being an NAI member is the strength we gain in our local market from having an international firm. Joining NAI has had a tremendous impact on our local platform and for our brokers. We are no longer just a local company, we are an international company, and therefore, we get business we wouldn't have in the past. We can do business globally, which is a big advantage for our brokers and our customers.
Andreas Krone, CEO & NAI Director
NAI apollo group
Frankfurt, Germany
"We are more than pleased with the attention our office has gotten from the NAI Carolantic group. Your response has always been timely and your staff has handled our needs in a professional manner."
Our Strength is International.
Our Passion and Focus is Local.
Intimate knowledge from experts on the ground

Our proven strategies lead to real-time results, local & global connections and flexible solutions to each project.
NAI Carolantic understands the realities of today's world, and meets these demands with speed and agility. Our streamlined organizational structure is designed with both local and multi-market clients in mind and everything in between. Our dedicated professionals advise and support our clients in one corner of the world or throughout it. Depending on your real estate requirements, we scale our services to fit your needs.
In terms of sourcing expertise, we work together as one team with our clients across the globe to ensure their risks are minimized. Our unique consultative process offers security and direction from experts on the ground, navigating the larger stage of a global presence for clients locally or as they expand across state or international lines.
NAI Carolantic serves the commercial real estate needs for Raleigh/Durham and the Triangle region to the coast of North Carolina. NAI Carolantic provides full service Brokerage, Property Management Services, as well as Land Development. NAI Carolantic has steadily grown by meeting client needs and partnering with tenants and others to promote mutual growth and prosperity in all aspects of commercial property ownership.